Powerful Reporting — Pre-Built or Customized for Your Business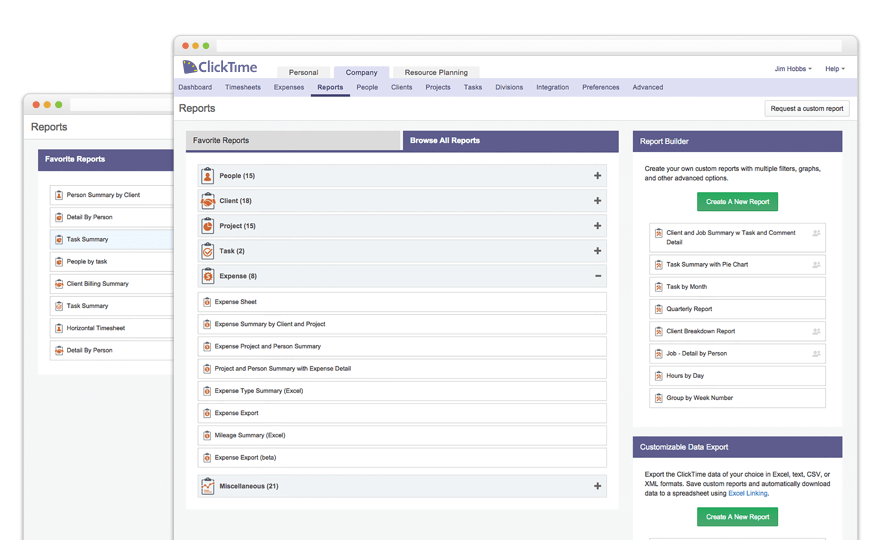 Dive into more than 70 pre-built reports — or easily create your own — with best-in-class analytics ranging from project profitability to employee utilization. Gain new visibility into your business, and empower managers and employees with actionable insights that improve operations and reduce costs.
Copyright © 2017 ClickTime. All Rights Reserved.