Timesheet Case Study: Reducing Costs & Boosting Revenue
Horn Group boosted revenues by accurately capturing project hours utilizing ClickTime Web Timesheet. How did ClickTime's hosted timesheet solution dramatically reduce overhead costs?
Horn Group, established in 1991, is a public relations firm aimed at providing high technology companies with top-tier strategic communications and PR results. In its work, Horn Group leverages uniquely powerful industry networks of media, analyst, influencer, financial community, and partner connections.
At the core of Horn Group's business are its people. The company employs the best talent in the industry, combining exceptional business and technology experience to serve clients ranging from market leaders, turnarounds, to emerging upstarts.
Horn Group has been widely recognized for its work and has won numerous awards including the Public Relations Standard of Excellence and the Advertising Standards of Excellence Award from The Web Marketing Association.
The Challenge
With the nature of the Horn Group's business being people-based, it is tremendously important to track time and work performed to capture profit. Horn Group started tracking time with an application using their own servers.
"We encountered two big problems—the most crucial being that our application wasn't simple and intuitive for users, meaning that end-users tended not to use it, which was a disaster," said Dan Katzki, Horn Group Partner and Chief Financial Officer. "The second issue was that we needed to maintain the program ourselves on separate servers for different geographical locations. That was a huge problem. We needed a hosted software so that we wouldn't have to waste time or worry about maintaining it ourselves."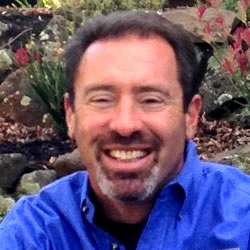 "ClickTime saves us several hundreds of IT hours a year, but when there is a problem, ClickTime would easily be worth hundreds of thousands of dollars."
— Dan Katzki, Horn Group Partner and Chief Financial Officer
The Solution
After closely evaluating several different time tracking applications, Horn Group determined that ClickTime's hosted timesheet solution was the best fit for the firm. "The reason ClickTime won was because it had the combination of being very intuitive and simple to use, yet sophisticated enough to give us everything we needed," says Katzki.
"When we implemented ClickTime to replace our previous application, there was a lot of positive feedback because it was so much simpler. Now, ClickTime is all that they know. Even when newly employees come in, having worked for different firms using different software, they say, 'Oh my god, this is so great!'—and I've heard that a few times even recently."
As Horn Group grew, they required new reporting capabilities to put their data to use in other dynamic ways. To provide a personalized and genuinely accommodating experience, ClickTime continued to work closely with Horn Group to develop prompt and reliable solutions.
"The Professional Services team at ClickTime was very responsive to the needs of the company, implementing custom reports and data integration solutions upon request. They implemented a custom report for us that is now accessible to all clients. When we changed our accounting software from Solomon to QuickBooks, the Professional Services team was again there for us, performing the import and integration that we needed. They did a great job. They understood what we wanted and brought us where we needed to be," says Katzki.
The Results
Horn Group has now been using ClickTime for over six years and are still benefiting from the value ClickTime brings to their firm. Year after year, Horn Group employees simply fill out their timesheets online and ClickTime does the rest.
Now, the custom report built by the Professional Services team is an essential part of Horn Group's toolkit, allowing them to show their clients a personalized report on where time and money has been allocated. "We rely on the report to assemble the information we need to explain results. Every month, the account executive writes up a narrative brief based on the reports we generate that explains to our client how we utilized time and money."
ClickTime has been invaluable to Horn Group for saving the firm time and money and helping with profitability. "The best way to monetize the worth would be to say that ClickTime saves us several hundreds of IT hours a year, but when there is a problem, ClickTime would easily be worth hundreds of thousands of dollars," says Katzki.