Airborne Mobile: Maximize Profitability
Airborne Mobile managers needed to easily assess employee time allocation. How did ClickTime help equip Airborne Mobile with the best set of time-tracking tools to maximize profitability?
The Challenge
Airborne needed a way to help assess their profitability by project. With a dynamic and fast-paced work environment, Airborne managers were finding it hard to demonstrate how its employees were spending their time. "Everything was approximated and we were not confident enough with our estimates. We wanted to make sure that people were spending their time on projects that maximized revenue," says Anne Belanger, Airborne Mobile Director of Business Intelligence.
Prior to ClickTime, Airborne tried implementing a different time tracking tool. "The first tool that we tried to implement failed because the user-interface was really cumbersome. It was very difficult for our employees to use it and it flopped," says Belanger. "We started looking for a more intuitive online timesheet tool that was accessible anywhere, anytime."

Continue reading the Airborne Mobile Case Study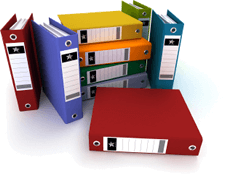 See how Airborne Mobile and other companies have utilized our web-based timesheet service to achieve management goals, streamline business practices, and much more.
Gain immediate access to this and all of our other case studies: