Horn Group: Reduce Costs & Boost Revenue
Horn Group boosted revenues by accurately capturing project hours utilizing ClickTime Web Timesheet. How did ClickTime's hosted timesheet solution dramatically reduce overhead costs?
The Challenge
With the nature of the Horn Group's business being people-based, it is tremendously important to track time and work performed to capture profit. Horn Group started tracking time with an application using their own servers.
"We encountered two big problems—the most crucial being that our application wasn't simple and intuitive for users, meaning that end-users tended not to use it, which was a disaster," said Dan Katzki, Horn Group Partner and Chief Financial Officer. "The second issue was that we needed to maintain the program ourselves on separate servers for different geographical locations. That was a huge problem. We needed a hosted software so that we wouldn't have to waste time or worry about maintaining it ourselves."
The Solution
After closely evaluating several different time tracking applications, Horn Group determined that ClickTime's hosted timesheet solution was the best fit for the firm. "The reason ClickTime won was because it had the combination of being very intuitive and simple to use, yet sophisticated enough to give us everything we needed," says Katzki.

Continue reading the Horn Group Case Study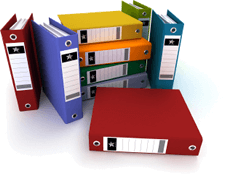 See how Horn Group and other companies have utilized our web-based timesheet service to achieve management goals, streamline business practices, and much more.
Gain immediate access to this and all of our other case studies: