Discounted Timesheets for Non-profit Organizations
Timesheets play a vital role in helping non-profit organizations manage their resources. By closely examining their labor allocations, these organizations can improve efficiency, satisfy grant requirements, and overcome their unique accounting challenges.
The Challenge
Today's leading high-efficiency nonprofits have borrowed managerial techniques from the for-profit world. The org chart of a typical nonprofit organization includes cross-functional teams, dotted-line reporting structures, and matrixed responsibilities
The question is -- how do you fund these teams when grant money is coming from different sources, each with a specific mission and goal, and each unconcerned with the others? If the wage cost of one person is, in fact, paid for by numerous separate initiatives, how does a grantor know that their money is being spent effectively?
Best Practices for Non-Profit Users
ClickTime has developed some best practices as a result of serving non-profit organizations for over 10 years:
At the end of each funding year, use ClickTime reports to show grantors and funders the specific results of their projects. This is especially useful when individual staffers are working against multiple grants concurrently.

Continue reading the Nonprofits Case Study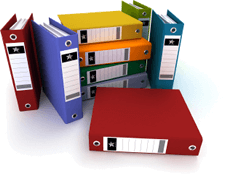 See how Nonprofits and other companies have utilized our web-based timesheet service to achieve management goals, streamline business practices, and much more.
Gain immediate access to this and all of our other case studies: