Shook Kelley: Seamless Timesheet Transitions
Shook Kelley's timesheet software was outdated and they needed a reliable upgrade path. How did ClickTime Web Timesheet ensure a smooth and time-efficient transition?
The Challenge
Shook Kelley's business model is based entirely on people, so keeping accurate worked time is critical for billing and reimbursement purposes. They started tracking time with a program made by Sema4, since they use Deltek Sema4 as their accounting package.
"It only worked on Mac OS9 platform and they weren't developing it for OS X, which is what prompted us to start looking for alternatives," says Henry Stepp, CTO. "The user interface was also convoluted. Every time we started it up, it was incredibly slow and only worked if you were in one of the three offices. It was really slowing us down."
The Solution
Shook Kelley compared ClickTime with three other time-tracking applications and ultimately selected ClickTime. "First of all, it's a great timesheet application without all the unnecessary features. The other products just duplicated a lot of functions we already had," says Stepp. "We also didn't want an application that we would have to install on everyone's computer, so we really liked the fact that ClickTime was hosted. It also ran smoothly on Macs, and since we are an all Mac firm that was important to us. We really liked that we were able to export time and import it into our accounting package without any problems."

Continue reading the Shook Kelley Case Study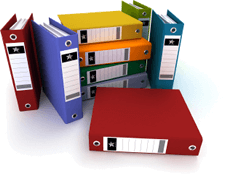 See how Shook Kelley and other companies have utilized our web-based timesheet service to achieve management goals, streamline business practices, and much more.
Gain immediate access to this and all of our other case studies: