Employee Dashboard
Manage goals and reach targets!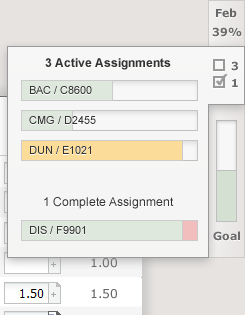 ClickTime's Resource Planning widget reminds employees of their billing goals, so you don't have to.
Never lose track of your goals
Not sure where your employees stand in reaching their billing goals? Manage employees easily with ClickTime Resource Planning's dynamic interface that details exactly how employees are progressing towards their billing goals.
Stay on track with Dashboards and Widgets
Frustrated with employees missing their billing goals? ClickTime Resource Planning displays on-screen updates of real-time daily progress towards billing goals for employees, as set by managers.